We are dealing with CO2 fire extinguisher, smoke detecter, fire alarm, personal protective equipments and fire training program and also we are dealing in abc fire extinguisher new,abc fire extinguisher refilling
Fire Extinguisher
Fire extinguisher, portable or movable apparatus used to put out a small fire by directing onto it a substance that cools the burning material, deprives the flame of oxygen, or interferes with the chemical reactions occurring in the flame.
Smoke Detector
A smoke detector is a device that senses smoke, typically as an indicator of fire. Commercial smoke detectors issue a signal to a fire alarm control panel as part of a fire alarm system, while household smoke detectors, also known as smoke alarms, generally issue an audible or visual alarm from the detector itself or several detectors if there are multiple smoke detectors interlinked.
Fire Extinguisher Refilling
When it is determined that a fire extinguisher needs to be recharged, call a fire extinguisher servicing company to have it done. They will send a trained technician to service your extinguishers on-site or take them to a facility to perform the required maintenance. Hence it is essential to get the fire extinguisher recharged immediately, without any delay. Second: The statutory framework in the country makes it mandatory for the shell of the fire extinguisher to undergo Hydrostatic Pressure Test every 3 years. We are providing Fire Extinguisher Refilling works.
Automatic Modular
Automatic ABC Dry Chemical Powder or Clean Agent Gas & other gaseous Fire Extinguishers is a technological break through that provides automatic fire protection for electrical and electronic flammable liquid and variety of other risks.
Double Door Hose Box
Single Door Box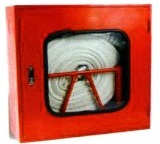 2 Way Inlet
Enriched by our vast industrial experience in this business, we are involved in offering an enormous quality range of 2 Way Fire Brigade Inlet Connection.
Fire Blanket
Fire blankets can be used to extinguish small fires in the home, caravan, boat or garage. They can also be used to wrap around a person whose clothes have caught alight. It is best to store fire blankets in or adjacent to a kitchen but not too close to a potential hazard for example above a stove.
Filter Mask
Respirators protect from exposure to airborne particles. In healthcare, protects from exposure to biological aerosols including viruses and bacteria.
Single Head Hydrent Valve
Double Head Hydrent Valve
Branch Pipe Nozzle
Its operating pressure is 150 PSI Max and is naturally polished. It is a basic fire fighting nozzle commonly used by most Fire Brigades. These smooth bore tips creates concentrated jet pattern of water flow with maximum reach.
RRL Hose
RRL-type-a-hoe-pipe Reinforced Rubber Lined Hose is preferred by the fire fighters due to their excellent durability. The jacket is made of 100% synthetic yarn. RRL Hose has excellent heat and abrasion resistance.
Fire Door
A fire door is a door with a fire-resistance rating (sometimes referred to as a fire protection rating for closures) used as part of a passive fire protection system to reduce the spread of fire and smoke between separate compartments of a structure and to enable safe egress from a building or structure or ship.
Eye Wash Basin
Shower and eye washing stations are used for hand washing and emergency eye and body washing in laboratory, industrial, or factory environments. The systems and stations are required when there is a potential for the body or eyes to be exposed to corrosives, strong irritants, or toxic chemicals.
Reflective Jacket
High-visibility clothing, or hi-vis as its better known, is a form of protective clothing that's made from fluorescent material with reflective tape or shapes added for extra visibility. It's used to make the wearer more visible to those around them. The purpose of reflective clothing, also known as high-visibility warning clothing, is to signal the presence of the user in places and situations which may cause potential threats to their health and safety.
Metal Gloves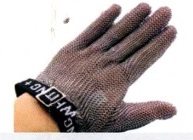 Industries including textile cutting and sheet metal use metal mesh gloves for cut protection. The most popular user remains food processing, where anyone who uses a hand knife or cleans/moves a slicer blade can (should) wear a metal mesh glove. Modern protective gloves called "gauntlets" continue to be worn by metal workers and welders when handling hot or molten metals or in contexts where sparks are common.
Hose Reel Drum
A hose reel drum is a cylindrical spindle made up of either metal, fibreglass, or plastic and is used to store hose pipe. A hosepipe is a flexible tube designed to carry water from one place to another.
Emergency Light
7 recommends that an emergency illumination of not less than 10% of the normal lighting (average value) is provided at the relevant point of the location of the risk. However, depending on the activity higher values may be needed.
Exit with Doom LED
Emergency Exit with Doom LED
MCP Box
MCB stands for Miniature Circuit Breaker. ... The MCB is an electromechanical device which guards the electric wires &electrical load from overcurrent so as to avoid any kind of fire or electrical hazards.
Hooter
Alarm Hooter Plays a crucial role of vital importance by Creating a Hooter Like Sound as and when the control monitoring Panel Detects a fire signal from any zone. ... These Sounders are an integral part of Fire Safety method since they canProvide the AUDIO INDICATION which is necessary in fire Detection mechanism.
Siren
Fire Siren is one of the widely used alarms to inform the people in case of a fire emergency and evacuate the area.
Floor Stand
The double-sided floor sign alerts the workers to beware of their surroundings to not miss-step and fall. The sign is commonly used at job sites or construction sites to avoid potential injuries.
Head Cap & Mask
Head protection is designed to protect you if there is a risk that you could be struck by falling objects and/or strike your head against a fixed object. Disposable face covers are extensively used in the healthcare sector. The proliferating OPD sessions and surgeries on a daily basis across the globe are anticipated to drive product demand within the healthcare sector.
PVC Apron
PVC coated aprons are a commonly used safety item for employers who wish to stay compliant with OSHA standards and workplace procedures. Their primary purpose, obviously, is to protect your body, but your employer's vision for a PVC coated apron might extend that safety beyond the general surface.
Safety Belt
Safety belts must only be used for fall restraint. They must never be used when there is potential for falls to a different level. Surface Maintenance will not use safety belts. b A full body harness with a Self-Retracting Lifeline must be used when working at height with a fall potential that is less than 18 feet.
PVC Gloves
Polyvinyl Chloride (PVC) is a thermoplastic polymer of vinyl chloride. PVC offers good abrasion resistance, but may be susceptible to punctures, cuts, and snags. While it is flexible, it does not provide the tactile sensitivity associated with most rubber products.
Nitrile Gloves
These gloves are the ideal choice for anyone who has to handle potentially hazardous and corrosive chemicals. They are also perfectly suited for most medical environments, being exceptionally puncture-resistant and eliminating the risk of latex allergy reactions.
Fire Ball
AFO Fire Extinguisher Ball is a fully automatic fire extinguisher. When thrown or rolled into fire, it will burst and extinguish the fire immediately. You can also place it where the hotspots are such as flammable objects, circuit breaker box, gas tank etc.
Fire Fighter & First Aid Badch
Yellow Marking
The standard states that red should be used to identify fire protection equipment, emergency stop devices and containers holding dangerous materials. Yellow should be used for marking physical hazards (such as striking against, stumbling, falling, tripping and caught-in-between hazards).
Branches :
Tiruppur
Karur
Our Services :
We are ready to provide service all over Tamilnadu.